The AGUA Machine water purifier World's first all-glass gravity water filter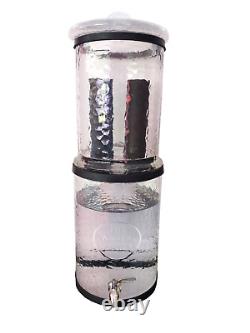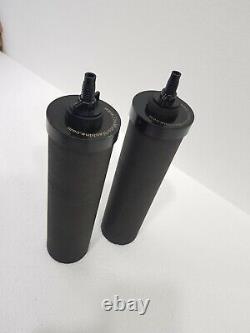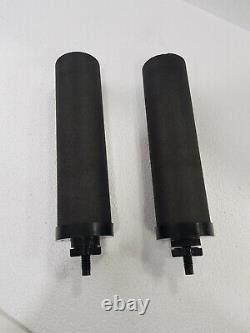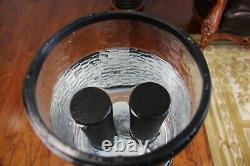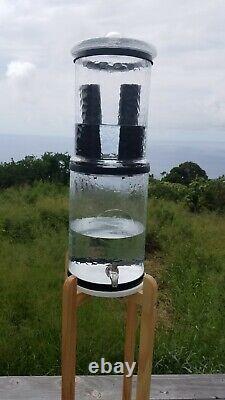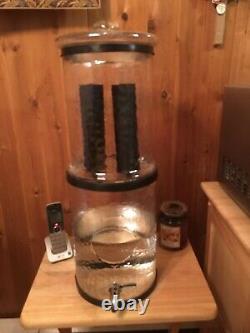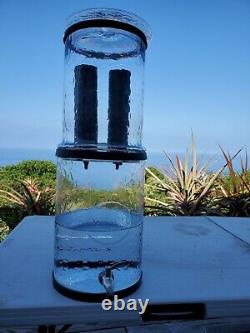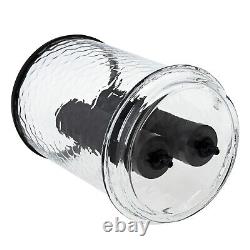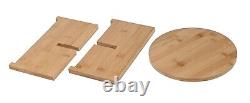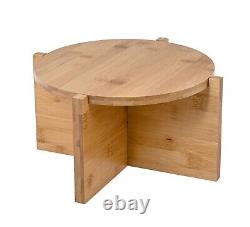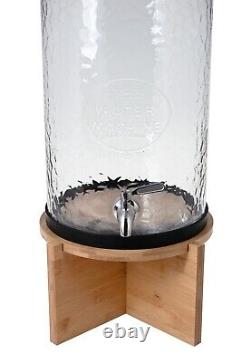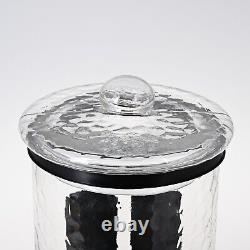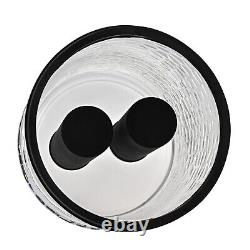 The Agua Machin e ® is the World's First All-Glass, Gravity-fed Water Purifier. This is like a glass version of an Alexapure or Berkey.
Comes with 2 black carbon filters that remove viruses, pathogens, bacteria, heavy metals, chlorine, fluoride, and other contaminants from your drinking water. Filters last 6,000 gallons for the pair, which is almost 11 years when drinking 1.5 gallons a day.
Only 27 inches high, 9 inches in diameter. All-glass lid, upper chamber, lower chamber and stainless steel spigot.
In between the size of a 2.25 gallon Big Berkey and a 3.25 gallon Royal Berkey. 3 gallons is perfect for 1 person or a family of 6 and you can easily see the water level. I used to be a Berkey dealer and got a lot of complaints the water tasted metallic from the stainless steel chambers, (chemicals are used to polish stainless steel) and other customers didn't want their water sitting in a plastic Berkey Light, even with the claim of food-grade plastic, plastic molecules can still leach into the water. This gorgeous hammered glass purifier can sit on the edge of your counter-top by itself. Or on a FREE bamboo countertop stand included............
This powerful water purifier is 10 times cheaper (2 cents vs 20 cents a gallon) and 10,000 times more powerful than a Brita water filter which has loose carbon granules that the water flows right past and does not remove viruses, pathogens and bacteria. The black carbon purification elements perform similarly to BB9 Berkey filters. Same size, shape, specs, performance.
You can even screw on their PF-2 arsenic/fluoride filters onto them if you want, but the technology has improved over the years and the black carbon filters can now remove fluoride as well. You owe it to yourself to get the best there is when it comes to water purification. Most bottled water comes from bottled tap water! Do you see the bamboo countertop stand in the picture? That comes with it too!!
Note, since each unit is made by hand, no 2 units are exactly alike and you may see waves or bubbles in the glass lid or chambers. This is perfectly OK, is not a defect, and has no bearing on the performance of the unit to purify your drinking water.