3D Maxpider 6PCS For 2021-2024 Tesla Model Y All Weather Cargo Liner Mat Set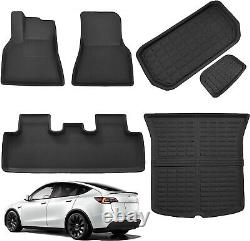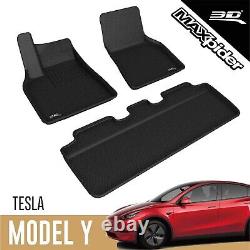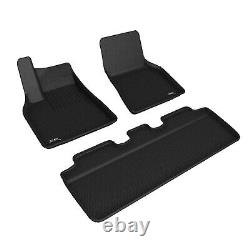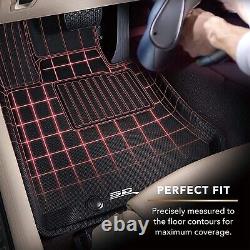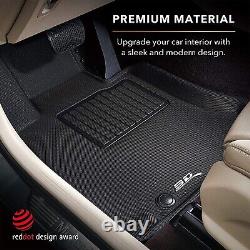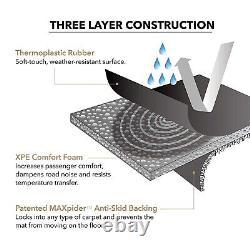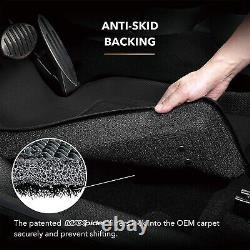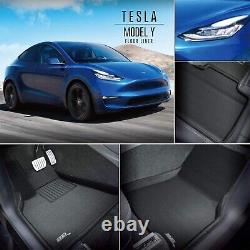 Includes 3 Floor Mats, 1 Front Trunk Mat, 1 Trunk Mat, 1 Rear Trunk Mat. These are the No Logo Versions!
They're the same mats without the Logo for those that want a cleaner look! PERFECT FIT - NON SLIP - Our all weather floor mats set are made specifically for your 2024 2023 2022 & 2021 Tesla Model Y. Our 3D tech ensures a perfect fit on your vehicle, and our raised grip technology ensures they stay in place. NOTE: Mats fit 2023 2022 2021 Y Model with updated seat rails (Post Oct 2020). ODORLESS - Many of the other 3D mats on the market today come from the factory and smell of rubber. No need to have them sit outside before using them, or driving with the window open.
Ready to use the moment it arrives! NO LOGO & BRANDING FREE - Our Tesla Model Y floor mats bundle are LUDICROUSLY premium, but we don't feel the need to advertise that on your floormat like the others. The Model Y is simplistic, our all floormats are too. EASY TO CLEAN: LDCRS Floor Mats are waterproof, stain resistant, durable, and easy to clean. Easily clean with a paper towel, or remove them from your car to hose them down with water.
Keeps your carpet looking brand new! TRIPLE LAYER CONSTRUCTION: First layer is a hydro sealed rubber surface to ensure proper weather proofing. The middle layer is a sound dampening foam material to minimize road noise. Our third layer is our non slip, ultra grip technology, ensuring your mats stay in place!