3W All-Weather Floor Mats Custom Fit for 2018-2023 Volvo XC60(Not for Hybrid)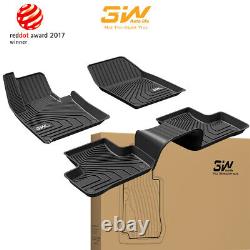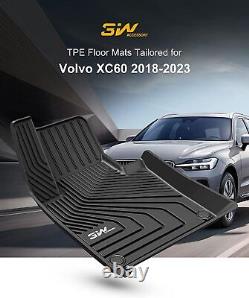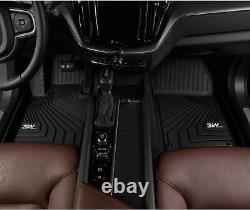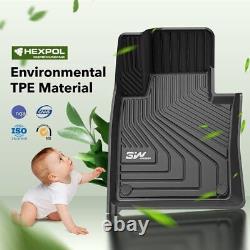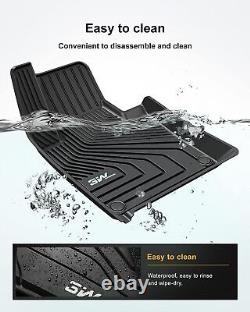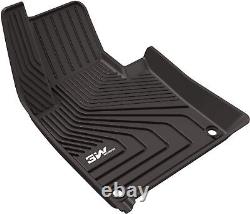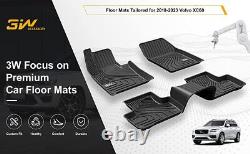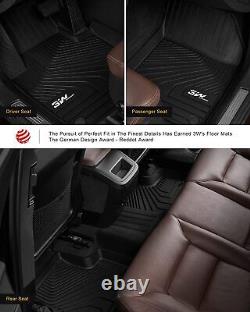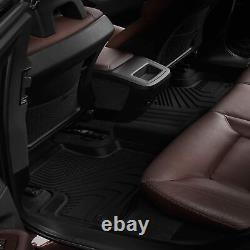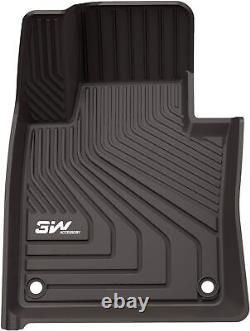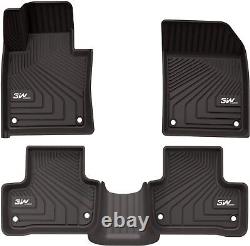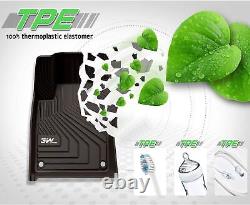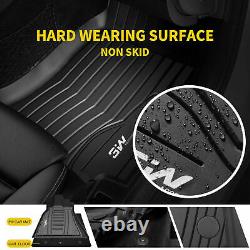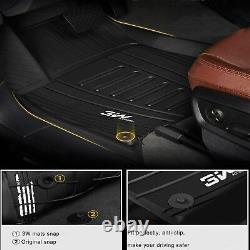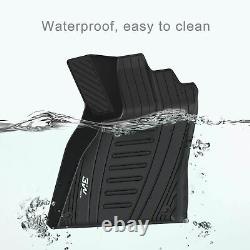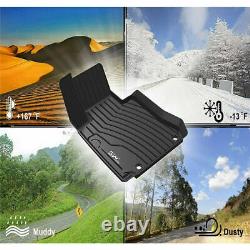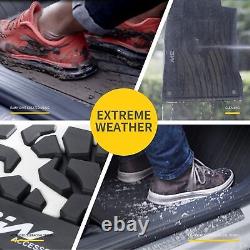 DURABILITY & HARMLESS: This 2018 2019 2020 2021 2022 2023 volvo xc 60 floor mats with high tensity TPE which is comfortable, environmentally friendly, non-toxic, odorless and thick, ensure you car more resilient, durable and elastic. ALL-WEATHER: All of our floor mats will be used to all weather, will protects your car against rain, slush, dirty shoes, salt, snow, fog mud etc and with non-slipped. You can drive at anytime when you would like even in extreme hot or cold weather. EASY TO CLEAN: Our floor carpets are easy to clean. No matter with dust, mud or slush on the mats, just take several minutes wash off liners with water hose or damp towel, will keep your car carpet always look like new.
We'll be glad to help you solve the problems. Your satisfaction is our ultimate goal. 2pcs x Front liners (Driver & Passenger Side) & 1pc x Rear liner.
Welcome to 3W Floor Liners. We are committed to providing you with top quality floor liners. Our custom fit floor liners are designed to provide protection, comfort, safety, style and enhanced performance for all cars, trucks, SUVs and vans. 3W Floor Liners' core belief is to always put our customers best interest in the first place. TPE is 300 times better temperature resistant than PVC.
The 3W TPE floor mats can remain flexible in extreme weather and offer protection against outside variables, such as mud, liquid and snow. The raw materials of 3W TPE floor mats come from HEXPOL, who is the VOLVO's Original TPE Supplier. The highest quality, casting the healthiest mats.
100% safe and 100% odorless. Custom Fit and Perfect Fit. Custom design constructed using innovative vehicle 3D scanning technology ensures the perfect fit to protect your vehicle's carpet floor from the weather, spills, and any messes. Easy to clean and install. The mats are Waterproof, easy to install, clean and maintain.
After hosing and drying with a dry towel, all the dirt will be removed. The liners will look brand new again. 3W car mats are the ideal choice to protect the resale value of your vehicle. Are 3W floor mats better than other brands? 3W floor mats are made using injection molding, resulting in perfect patterns, deep grooves, and exclusive customized designs.
They are manufactured using the highest standard production process, so there are significant differences compared to other brands. In addition, if the mat curls, boiling water Or in hot weather Let it Exposure to the sun for a while, can restore it to its original condition. What is unique about the design of 3W floor mats?
3W floor mats are designed to provide exceptional protection for your vehicle, incorporating your car's unique elements and brand philosophy. The mat patterns match your car perfectly, creating a seamless blend. A perfect fit for both the mats and the car. How easy is it to install 3W floor mats? 3W floor mats are designed to be easy to install in seconds and have a simple removal process.
For the best fit, align mats with the seat position. The advanced materials used in the manufacture of the mats ensure that creases disappear within an hour of laying flat. Why don't you make floor liners for all vehicles? We apologize for any inconvenience caused.
We are constantly working to develop floor liners for as many vehicles as possible. Please contact our customer service to let us know what you are looking for.
Worth choosing, Worth sharing, Worth waiting. Our floor mats stand out in the field because we make the floor mats with injection molding process. Unlike the traditional compression molding, injection molding enables the floor mats to be more flexible and durable. Our journey began with the simple idea of creating custom fit floor liners that would not only protect your car's interior but also enhance its performance and style. We spent countless hours researching and testing different materials, designs, and technologies to make sure that our products meet the highest standards of quality and durability.
At 3W, we strive to make your shopping experience as easy and convenient as possible. To avoid any delays or issues, please make sure to pay within 7 days. We understand that you want your order to arrive as soon as possible. At 3W, we pride ourselves on providing high-quality floor mats that are custom-designed to fit your vehicle perfectly. Our floor mats are made from the highest quality materials, including TPE from Sweden HEXPOL, VOLVO's original TPE supplier.
Our TPE material is the best quality among all TPEs and has obtained European EP certification, making it 100% safe and recyclable. Our floor mats are also flexible and durable, built to last and withstand daily wear and tear.
At 3W, we believe in putting our customers first and providing exceptional service. We are available 24/7 to answer any questions or concerns you may have. Trust 3W for all your floor mat needs.